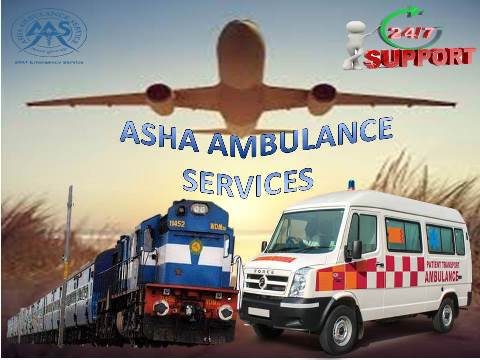 About Ambulance Service in Rupaspur
Asha Ambulance Service in Rupaspur is the highly active emergency ambulance service to take the prompt response to displace the patients. There are many healthcare centers in Rupaspur locality where the people visit for their first medical treatment. The names of some hospital and clinics are below:
Hospitals in Rupaspur: Atlastis Super-Specialty Hospital, SRL Diagnostics, Dr. Ankit Pranjal, Shree Vinayaka Hospital, Matritva Clinic, Pratibha Dental Care, Bihar Neuro Diagnostic Centre, The Healthy India, Rani Children Hospital, Sarvadrishti Eye Hospital, and Buddha Eye Care & Laser Centre
On-Call ICU Service Avaiable in Rupaspur - AAS
Asha Ambulance Service Rupaspur is a 24/7 Hour on-duty emergency and non-emergency medical transportation service privileges. In Patna, this ambulance company provides all the medium of patients' transfer such as- Cardiac Ambulance, Ventilator Ambulance, ICU Ambulance, Emergency Ambulance, Oxygen Ambulance, Accidental Ambulance, and Advanced Life Support Ambulance.
All the ambulance services are well-established with hi-tech and advanced medical team unit. One of India's best ICU team units (Doctors, Paramedical Technicians, and Medical Staff) operates this ambulance service. Whenever the patients need to go out of this city, then this ambulance service provides them Air Ambulance, Train Ambulance, Commercial Stretcher, Wheelchair, Cardiac Care Road Ambulance, and Emergency ICU Ambulance Service. The patients' transportation service is completely based on the bed to the bed service system.
This ambulance service always takes a genuine price for this ambulance service. The cost of an ambulance is updated from time to time by which the guest could escape from a high cost.