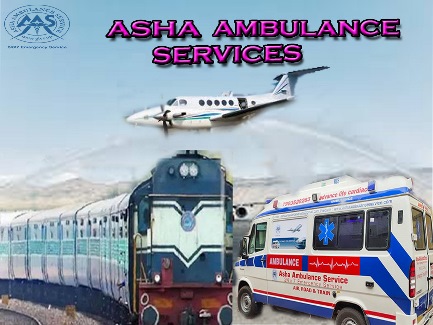 About Ambulance Service in Danapur Cantt | ASHA
An ISO Certified Asha Ambulance Service in Danapur Cantt is a full-time ICU medication ambulance service. The local patients from this location almost go to other hospitals in Patna or out of Patna for their higher or super-specialty healthcare treatment. This emergency ambulance service almost provides all the emergency medical departure service. Any society of patients can avail of this ambulance and medical transportation service facility at the basic expenses.
Hospitals in Danapur Cantt: Military Hospital, Anumandaliya Hospital, Danapur Sub-Divisional Hospital, Nursing Homes, and Poly Clinics.
Generally, Medical is one of the most sensitive and high caring service facilities where only reality and quality save a life. Asha Ambulance Service, AAS Danapur Cantt has the most prompt emergency patients' evacuation service system. It is open for round the clock to take response properly and provide instant medical. Anyone can be in touch with us on-phone, to get this ambulance service anytime.
Asha Ambulance Service, AAS provides patients' ambulances with all types of medical evacuation services. Especially, for the local patients, we offer our best medical team managed Ground Ambulance Service whereas to go out of this city we provide the required ambulance service. Those ambulance services are Air Ambulance Service, Road Ambulance Service, and Train Medical Transportation Service that all are available to everyone round the clock.
Ground Ambulance Service: Cardiac Care Ambulance, Advanced Cardiac Life Support Ambulance, Basic Life Support Ambulance, Ventilator Ambulance, Emergency ICU Ambulance, AC Ambulance, Oxygen System Ambulance, and Basic Life Saver Ambulance
Air Ambulance Service: Air Charter Ambulance, Charter Aircraft Medical Flight, Commercial Stretcher in Airlines, Wheelchairs, and Private Aeromedical Rescue Service
Train Medical Transfer Service: Medical ICU Setup with Doctor Team in Class 2 AC/1AC
Emergency Medical Expert ICU Team: MDs, Doctors, Paramedical Technician, ICU Staff, and Medical Crews
Patients' Displacement Service: Fully Bed to Bed Service System
Ambulance Cost: Real & Affordable Ambulance Service Cost