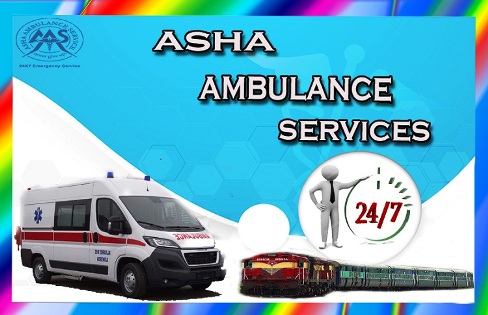 About Asha Ambulance in Buddha Colony
Asha Ambulance Services in Buddha Colony, Patna is now available to all the patients for their shifting purpose. Generally, the colony people use to admit to their patients in their local hospitals such as- Shiv Shakti Hospital, Udayan Hospital Child Department, Patna Heart Hospital, and so on. In this medical transportation service, Asha Ambulance Service gives the most supportive and co-operative hands in this evacuation. The main office of this emergency medical transport service company is at Kankarbagh in Patna which is open for 24/7 Hours without any pause.
Generally, Asha Ambulance Services in Patna provides all mediums of patients' transportation convenience. Such as- Air Charter Ambulance, Charter Aircraft Medical Flight, Commercial Stretcher, Wheelchair, Cardiac Care Ground Ambulance, Basic Care Road Ambulance, Emergency ICU Setup Ambulance, Train Ambulance, and Mechanical Ventilation Support Ambulance Service. This ambulance service in Buddha Colony patients is going along with patients joining hand in hand.
We facilitate each and every medical transportation issues of this colony where the people believe in us all along. We provide them these ambulance services for the short run as well as the long run. Asha Ambulance Service has advanced management for the long run ambulance service that is conducted by the experienced ICU Specialists. Mostly the patients from Patna want to go for their higher or further treatment to Delhi, Mumbai, Chennai, Bangalore, and Hyderabad. This ambulance service always involves in this transportation service with full emergency ICU Setup and EMT Team Unit.