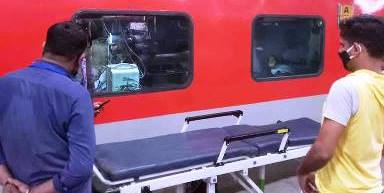 About Train Ambulance Service in India
Air | Road | Train | Ambulance | Emergency | Health | Medical
The patients' transportation from one city to another city is occurred with the help of Train is called Train Ambulance Service. This is the best option for all the patients who require moving from one city to another major city such as Delhi, Mumbai, Chennai, Kolkata, Vellore, Bangalore, Hyderabad, or the recommended city for their higher major treatment or surgery sake.

In fact, Train Medical Transportation Services are best the area-wise best train. The class of 1st or 2nd AC in Train is chosen to prepare emergency medical setup. All the emergency medical accessories and supports are portable where the medical team easily moves them from one place to another place willingly.
About Semi-ICU Train Ambulance Service in India:
As a matter of fact, the emergency medical arrangement in train is implied in accordance with the patient's requirement. There are two type of portable medical setup are prepared in Train.
1. ICU Setup Train Ambulance Service
2. Semi-ICU Setup Train Ambulance Service
Here, we will absolutely know about the second type of train ambulance service that is called Semi-ICU Setup Train Ambulance Service.
Semi-ICU Setup Train Ambulance Service is based on an expert paramedical technician who monitors and manages the patient under the railway line medical evacuation services. Three train berths are confirmed in Class 2AC or 1AC in which one patient, one paramedical technician, and one patient's attendant travel.

According to the patient's medical need, the paramedical technician prepares the emergency medical kit to take care of him or her. Especially, the semi-ICU medical kit is occupied with Cardiac Monitor, Suction Machine, Infusion Pump, Oxygen Cylinders, emergency medicines, and all the basic and advanced life support that essential for the patient.

Under the semi-ICU setup, there are normal, ward, and stable patient get its advantage. This railway line private ambulance service is operated by the private limited ambulance company in India.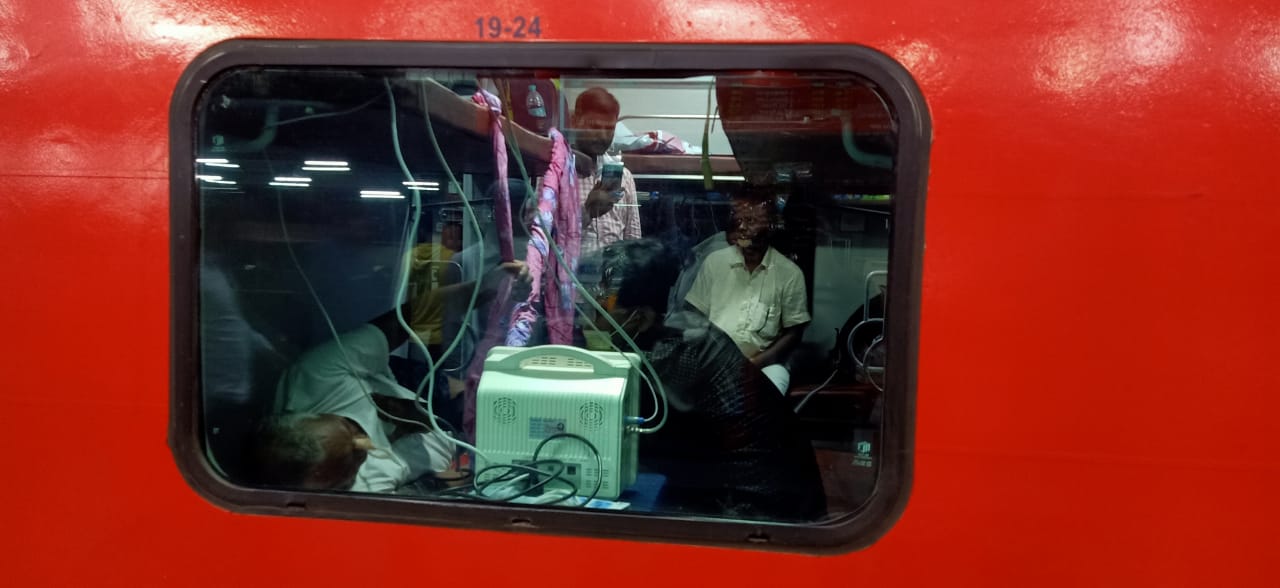 Air | Road | Train | Ambulance | Emergency | Medical | Hospital
How a patient is transferred by Train Ambulance Service:
As a matter of fact, all the train ambulance services are run in accordance with the railway norms and conditions. We as a private limited ambulance company provide all the emergency medical system and team to carry the patient. According to Train time-table, we provide this railway line medical evacuation service.

Train Ambulance Service is based on complete bed-2-bed service system where cardiac care road ambulance service picks and drops the patients both ends. The medical team unit carries the patient from the primary hospital to the destination hospital or place. During the whole medical journey, the portable and advanced life support medical equipment is well-connected with the patient.