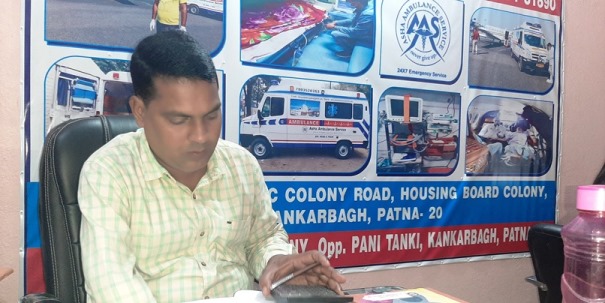 A Current Glimpse of ASHA AMBULANCE SERVICE PVT LTD in India:
Company Folio
ASHA AMBULANCE SERVICE PVT LTD is an accredited emergency and non-emergency patients' transportation service company in India. This private limited ambulance company is an ISO Certified 9001:2015 that provides these ambulance services with full authorization and responsibility.

This medical service transportation company is well-associated with a great and experienced team of Doctors, MDs, Paramedics, Nurses, ICU Personnel, & Compounders.

Mainly, this ambulance service company offers all types of Roadway Ambulance Services such as Advanced Cardiac Life Support (ALS), Basic Life Support (BLS), Cardiac Care Ambulance, e-ICU Ambulance, Ventilator Ambulance, and Normal Ambulance Services.

On the demand of people and the need to be advancement in this ambulance profession, right now, this ambulance company provides the entire emergency and scheduled medical evacuation services in the form of Air Charter Ambulance, Air Ambulance, Commercial Airways Stretcher, Wheelchair, Train Ambulance, & Road Ambulance Services.

This ambulance company has a team of Intensive Care Unit professionals who are experts in this ambulance service. They take the proper response and provide full-time medication responsibility and bed-2-bed transportation privileges in their hands.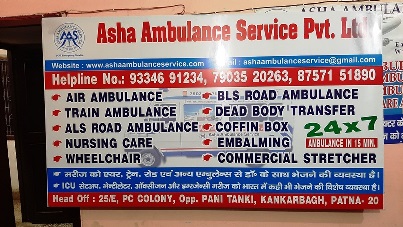 Company Associates
A Historical Scenario of AAS PVT LTD in Patna, Bihar
This ambulance company is established in Kankarbagh, Patna with 24/7 Hours service privileges. Basically, this ambulance service provider has been providing these ambulance services to all the people of Patna, Bihar since 2009. The establishment of this emergency ambulance service provider was proprietorship but now this company is entitled to Private Limited.

There is a huge team of medical departments is working with the private limited ambulance company all over India. Now at present, this ambulance company is physically located in Patna, Dhanbad, New Delhi, Munger, and the other cities in India. With the help of associates, this ambulance company is available to all classes of patients all over India.