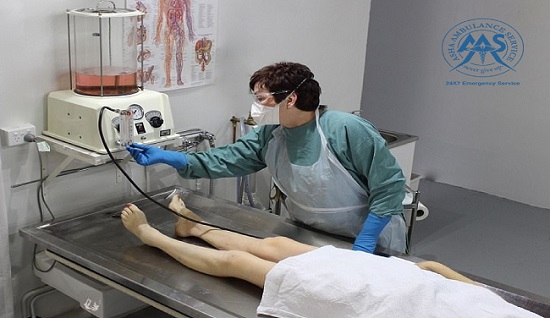 About Embalming Preservation & Delivery Service in India:
Embalming Preservation Service
Embalming is the process to keep the dead body safely maintaining the same temperature where an inanimate thing gets the fair accommodation. In this embalming process (2-4 Hours), the dead body is anointed and wrapped with the respect of the departed body. An ISO Certified Asha Ambulance Service that is located in Kankarbagh, Patna has all the embalming privileges for all classes of corpses. Generally, Road Ambulance or Mortuary Vehicle is capable of transferring the departed anytime but Commercial Airlines Coffin Box is capable to dispatch it after embalming and some procedures.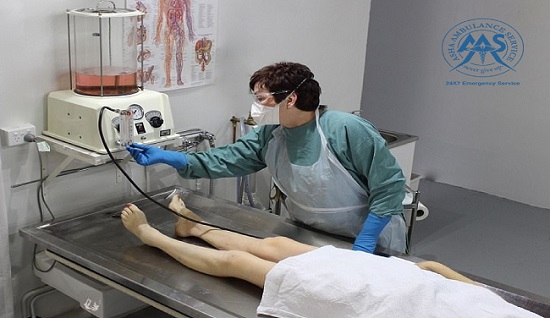 Embalming & Transportation Service
Embalming Preservation Service in India?
Asha Ambulance Service is able to dispatch the dead body anywhere in India from Patna. This embalming service provider has the best mode and conveniences to take care of this embalming. Being a human as well as an ambulance service provider, this ambulance company never compromises quality and transparency. Any deceased family who urgently requires this embalming service regarding their loved one and sacred soul, Asha Ambulance is always ready to provide this service with the complete procedure of the departed's sake.