About ICU Ambulance Service in India:
ICU Ambulance Service
In fact, there is no ambulance in Indian Train for private patients. The private ambulance service provider offers this railway medical transportation services privileges in the fastest train. Mainly, in train Class 2AC or 1AC is prepared with portable emergency equipment where doctors and paramedics monitor the patient. People also call this train medical transportation a Train Ambulance Service. Mainly, people will have to know about all the essential points about Train Ambulance Service. Here, ASHA AMBULANCE SERVICE PVT LTD explains all the facilities and privileges of Train Ambulance or Train Medical Transportation Service.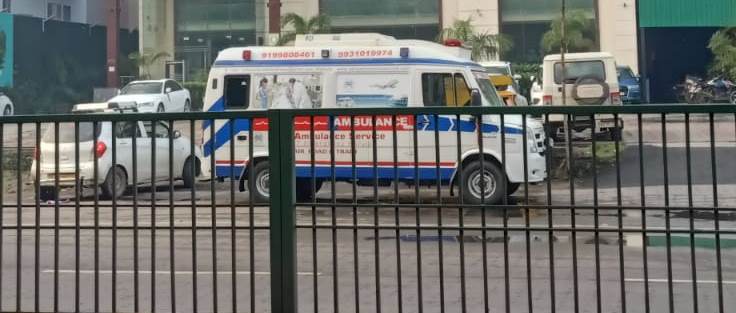 ICU Ambulance Service
What is Train Ambulance Service in India?
Train Ambulance is mainly based on Rajdhani Express Train in which class 2nd or 1st AC is produced as an Intensive Care Unit with the movable emergency equipment. One ICU Specialist Doctor produces this railway medical transportation in connection with the patient's need. Generally, there are four berths reserved where one patient, one doctor, one paramedic, and one patient's attendant travel in this ambulance package. During the whole railway medical journey, the medical team treats and cares for the patient.
What are the basic and advanced emergency equipment available for the ICU patient in Train?
As a matter of fact, ASHA AMBULANCE SERVICE PVT LTD provides two types of emergency medical setup and privileges in Train.
For ICU Patient: This railway medical transportation service provider offers all types of emergency medical equipment such as Adult Ventilator, Neonatal Ventilator, Cardiac Monitor, Suction Machine, Infusion Pumps, Nebulizer Machine, Jumbo Oxygen Cylinders, Portable Oxygen Bottles, Ambu Bags, Glucometer, SPO2 Prob, Stylet, Emergency Medicines, all types of Nasal Masks, and so on.
For Non-ICU Patient: This type of patient mainly needs normal medical or oxygen support. By the way, this private limited ambulance company provides Suction Machine, Infusion Pump, Oxygen Cylinder, Emergency Medicines, Nebulization, and the basic required medical life stocks.
What is ICU setup in Train?
Mainly, the Intensive Care Unit or ICU setup is one of the highest Medicare treatment service facilities. Under this ICU setup, One of India's experienced Medical teams prepares an emergency accommodation in connection with all types of emergencies like ICU, CCU, NICU, MICU, SICU, NeruoICU, PICU, and so on. The patient is always under the hand of MDs, Doctors, Paramedics, and Medical Personnel. They all treat and take care of the patient from the primary bed to the destination bed.