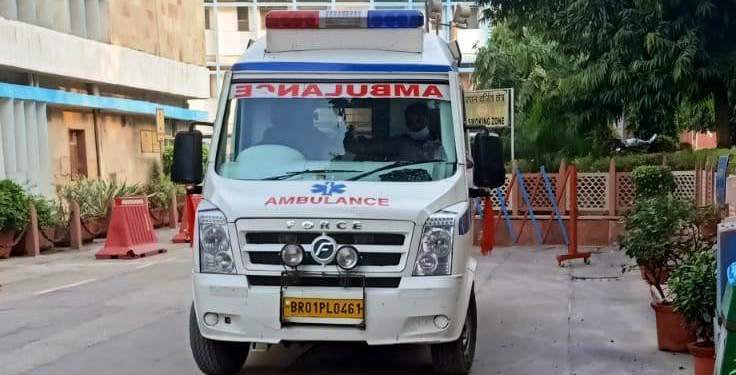 Cardiac Ambulance
About Cardiac Care Ambulance Service in India:
Today, Cardiac Ambulance Service in India is one of the highest demanding roadway ambulance services. This emergency ambulance service is highly trustworthy of cardiology equipment where all the e-ICU medical devices such as ECG Machine, Bedside Monitor, Multi Para Monitor, Central Nursing Station, Trade Mill, Stress Test System, Pacemaker, External Pacemaker, Bio Monitor, Defibrillator, Pulse Oxy Meter, Oxygen Concentrator, I.V Pump, Continued B.P. Monitor etc. is easily available to the patient.

This is the Cardiac Monitor that is attached with the patient to all the sending devices on the patient's body, displays the body's major functions in the form of continuous waveforms or numbers. There are some common functions to be monitored are blood pressure, heart rate & rhythm (ECG), breathing rate, body temperature, & oxygen saturation.

In fact, Cardiac Ambulance Services has A to Z medical collaboration to monitor the patient inside Road Ambulance Services. According to the requirement of a patient, one cardiologist doctor is appointed; this ambulance is always integrated with high technology emergency setup with ICU accommodations.
The list of Cardiology Equipment that is available inside Cardiac Ambulance Services:
Portable Cardiac Monitor
ECG Machine
Portable Adult Ventilator/Neonatal Ventilator
Oxygen Cylinders with Regulator
Syringe Pumps/ Infusion Pumps
Suction Machine
Nebulizer Machine
External Pacemaker
Defibrillator
Ambu Bags
Nasal Masks (Different types of masks)
Laryngoscope
All the advanced e-ICU devices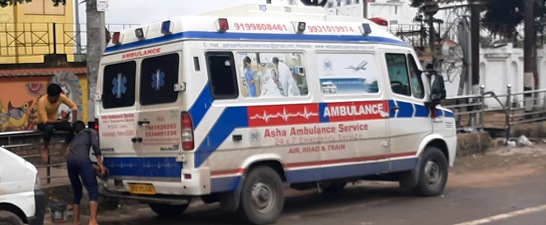 Cardiac Ambulance Service
Query 01: What is Cardiac Ambulance Service & who avails of this road ambulance?
AAS PVT LTD answers- Cardiac Ambulance Service is one of the best roadway medical journeys with the entire set of cardiology equipment. Presently, this ambulance service is in Trend all over India.
In fact, all types of emergency and cardiac support patients avail of this ambulance service. The world-class e-ICU setup and EMS always help the patient to transfer from one city to another city. Mainly, this ambulance service is used for both short and long-distance medical transportation services. One who is in an emergency or ICU room and needs to transfer from one hospital to another hospital. Then, this cardiac ambulance service is the best option for the needy one.
Query 02: Who operates Cardiac Ambulance Service in Patna or all over India?
AAS PVT LTD answers- Usually, Many Private Limited Ambulance Companies provide this cardiac ambulance service all over India. In Patna, ASHA AMBULANCE SERVICE PVT LTD has initiated this roadway ambulance services with an expert team of e-ICU that is based on full-time high-care treatment & medication.
This private limited ambulance company has been transferring the patient with the help of the Cardiac Care Ambulance Service from Patna to Delhi, Hyderabad, Lucknow, & the other major city.
Query 03: How many members travel by this cardiac ambulance service along with the patient?
AAS PVT LTD answers- Well! It's a great question.
In fact, it is a scoop stretcher where the patient is lying on. To take care of the patient, one expert Emergency Medical Technician is available who monitors and treats him/her.
In the damn situation of the patient, one doctor is also appointed who conducts this medical journey properly.