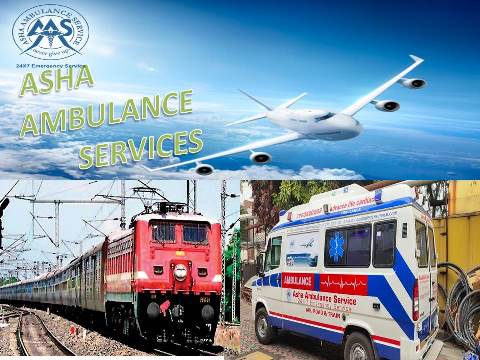 About Asha Ambulance in Kankarbagh
Kankarbagh is one of the largest colonies of Asia and population-wise it comes at the second number. This colony is a very important part of Patna, Bihar where there are uncountable healthcare centers. There are many patients daily visit this city hospital to get their treatment. There are some hospitals whose names are below:
Hospitals in Kankarbagh: Jagdish Memorial Hospital, Medizone Hospital, Heart Hospital, Rajeshwar Hospital, Sri Ram Hospital, Orchid Hospital, Aastha Lok Hospital, Nobel Hospital, Sri Sai Hospital, Patna Women's Hospital, New Central Hospital, Shrinivas Hospital, SIDDHI Hospital, Patna Medicity Hospital, Prakash Hospital, Sanjeevani Hospital, Shiva Hospital, Chanakya Hospital, Saroj Hospital, Aheesa Hospital, UMA Hospital, Medimax Hospital, Galaxy Hospital, Swastik Hospital, Max Care Hospital, Deepak Hospital, Gangotri Emergency Hospital, and so on.
The local people easily get their admissions in these hospitals but the neighbor patients have to struggle to visit here. Asha Ambulance Service in Kankarabagh which the main office is located at House No-25, Sector-E, PC Colony, Kankarbagh, and Patna always eliminates this medical evacuation problem. This ambulance service company runs all types of road ambulance services such as- Bolero Ambulance, Victa Ambulance, Sumo Ambulance, Force Traveller Ambulance, Omni Ambulance, Winger Ambulance, Taverea Ambulance, and Toyota Ambulance. These road ambulance services mainly serve 38 districts of patients' shifting from one city to another city round the clock.
Whenever the patients who need to go out of this city to Delhi or another city, then Asha Ambulance Service, AAS helps them. This ambulance service company provides the patients Air Charter Ambulance, Commercial Stretcher, Charter Aircraft Medical Flight, Wheelchair, and Train Medical Escort Service. The most experienced emergency medical team regulates this ambulance journey under the bed to bed service privileges. All the latest and portable emergency equipment sets are backbones in this medical journey where any serious patient gets full-time medication and treatment.
Apart from the patients' displacements, this ambulance service has all the ways and means of Dead Body Transportations. There are coffin boxes, freezer boxes, embalming copings, mortuary vans, and funeral ambulance services. This ambulance service delivers this sacred soul transfer service by Ground and Air Way.