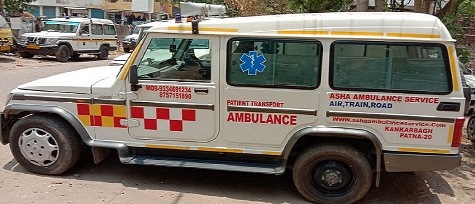 About Oxygen Ambulance Service in India:
Oxygen Ambulance
In fact, today Oxygen Support System & Oxygen Ambulance Service is the most demanding ambulance service all over India. This is an oxygen ambulance service all over Bihar as well as India that keeps the most booking for emergency and non-emergency medical evacuation services. Generally, all types of basic and advanced life support stocks are available inside this ambulance service where the patient gets his revitalized life support. First of all, we will know about portable oxygen cylinder and how it is carried with ambulance service. In fact, there are different types of oxygen cylinders found in accordance with uses.
Types of Oxygen Cylinders in India:
A-Type (4.5 Litre) Empty Medical Oxygen Gas Cylinder
B-Type (10 Litre) Filled Medical Oxygen Cylinder
Jumbo D-Type (46.7 Litre) Filled Medical Oxygen Cylinder
Medical Oxygen Cylinders (40-60 Litre) for Hospitals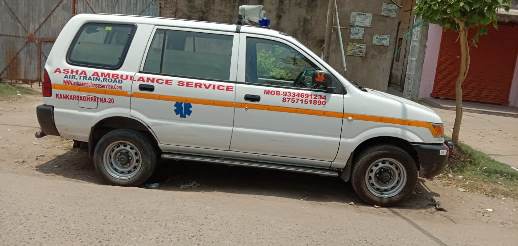 Oxygen Ambulance
Oxygen Cylinders & its Administration in Ambulance
According to oxygen cylinders products, there are many factors are verified such as Water Capacity in Litre, Working Pressure in 150kgf/cm2, Type of Cylinder infilled/unfilled, and feature in without flowmeter/with a flowmeter
In the oxygen ambulance service, the need for oxygen is given first priority for the patients. Therefore, this ambulance service always keeps both B-Type & Jumbo D-Type oxygen cylinders. The administration devices are also carried along with this oxygen ambulance services such as Nasal Cannula, Face Mask, Transtracheal Catheter, Measurement of Oxygen Flow, Moisture Boost, Tank Refills & Rental, Care & Safety, Reservoir tubing, Humidifier bottle, Carrying cases, carts, etc. (As per patients' requirement & on-demand).
Many people asked the follwoing question from ASHA AMBULANCE SERVICE PVT. LTD, We soon give the following answer with infomative model.
Question- 1: Which vehicles are used as an Oxygen Ambulance Service in India?
Question-2: Oxygen Ambulance Service is available in air, road, & train transportation?
Question-3: How to book Oxygen Ambulance Service for a long medical journey?