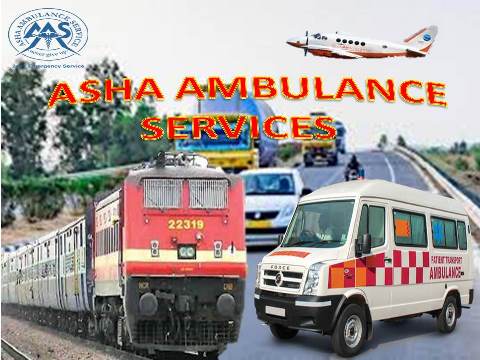 About Ambulance Service in Danapur | AAS
Actually, there are some hospitals that are located in Danapur where the local and outside patients get their treatment and medication. Asha Ambulance Service in Danapur is one of the highest demanding emergency road ambulance services. This ambulance service is an ISO Certified as well as medically registered to carry serious and ICU patients. This ambulance service company has all the latest techniques and methodology to shift the patients from Danapur to anywhere or anywhere to this location safely.
Hospitals in Danapur- Hi-tech Emergency Hospital, Curis Hospital, Samay Hospital, Keshav Hospital, Dr Vimal Hospital, Atlantis Super Specialty Hospital, Danapur Sub-Divisional Hospital, Danapur Military Hospital, and so on.
Asha Ambulance Service Danapur is specialized in providing all the systems of ambulance services those are the following:
Road Ambulance Service: Cardiac Care Ambulance, Advanced Cardiac Life Support Ambulance, Basic Life Support Ambulance, Ventilator Ambulance, Emergency ICU Ambulance, AC Ambulance, Oxygen System Ambulance, and Basic Life Saver Ambulance
Air Ambulance Service: Air Charter Ambulance, Charter Aircraft Medical Flight, Commercial Stretcher in Airlines, Wheelchairs, and Private Aeromedical Rescue Service
Train Medical Transportation Service: ICU Setup with Doctor Team in Class 2 AC/1AC
Emergency Medical Expert ICU Team: MDs, Doctors, Paramedical Technician, ICU Staff, and Medical Personnel
Patients' Transportation Service: Fully Bed to Bed Service System Ambulance Cost: Actual and Affordable Ambulance Service Cost for each society of the people
Besides that, this ambulance service also provides all the facilities and services of the sacred dead body. Those services are- Coffin Box, Freezer Box, Embalming, and Funeral Service. We dispatch these sacred soul bodies with the help of Ground Ambulance and Aeromedical flight.
Asha Ambulance Service, AAS has the prime location in Kankarbagh, Patna and presently the associates of this ambulance company are located in Bus Stand, Khagaul - Phulwari Sharif Rd, Khagaul, Adampur, Bihar 801503.