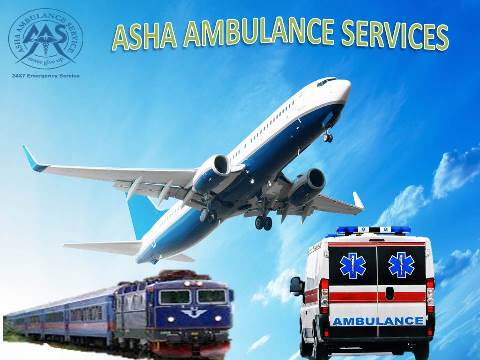 About Asha Ambulance in Patna city
Patna City has been the most famous for Patan Devi Temple and some historical heritage. The foreigners always visit this priceless memory and remembrance. Generally, this city has lots of hospitals and clinics where the patients get their medication and treatment. Here, Asha Ambulance Service in Patna City always keeps on shifting the patients from one place to another place safely.
Hospitals in Patna City: Patna City Hospital, KB Memorial Nursing Home, Guru Gobind Singh Hospital, Shree Hari Jeevan Health Care, R.P Golwara Memorial Hospital, Tripolia Hospital, Hussain Hospital, Laxmi Shree Emergency Hospital, Dr. Rajendra Prasad Ortho Clinics, and so on.

Best ICU Specialists inside Ambulance Service
Asha Ambulance Service, AAS is one of the high demanding medical evacuation services in Patna City. This ambulance service company is located in Kankarbagh and accesses this city patient's bed quickly. Right now, this ambulance service runs all types of ground ambulance services like-Advanced Cardiac Life Support, Basic Life Support, Cardiac Care Ambulance, AC Ambulance, Accidental Care Ambulance, Emergency ICU Setup Ambulance, and Neonatal Care Ambulance. The ICU Qualified Medical Team regulates this ambulance service with the whole sets of emergency equipment.
Whenever the patients need to go to Delhi, Mumbai, Chennai, Kolkata, Lucknow, Vellore, Bangalore, Hyderabad, or the recommended city hospital, then Asha Ambulance Service provides all the medical transportation privileges (Air, Train, and Ground). This Ambulance Service provides Aeromedical Rescue Services (Air Charter Ambulance, Commercial Stretcher, Wheelchair, and Charter Aircraft Medical Flight), Train Ambulance Service (With ICU Setup and Doctor's Team), and Cardiac Care Ground Ambulance Service. Each medical transportation service is well-equipped with advanced ICU management under the bed to bed service.